500mg - Pain Relief Balm- Remedy+ CBD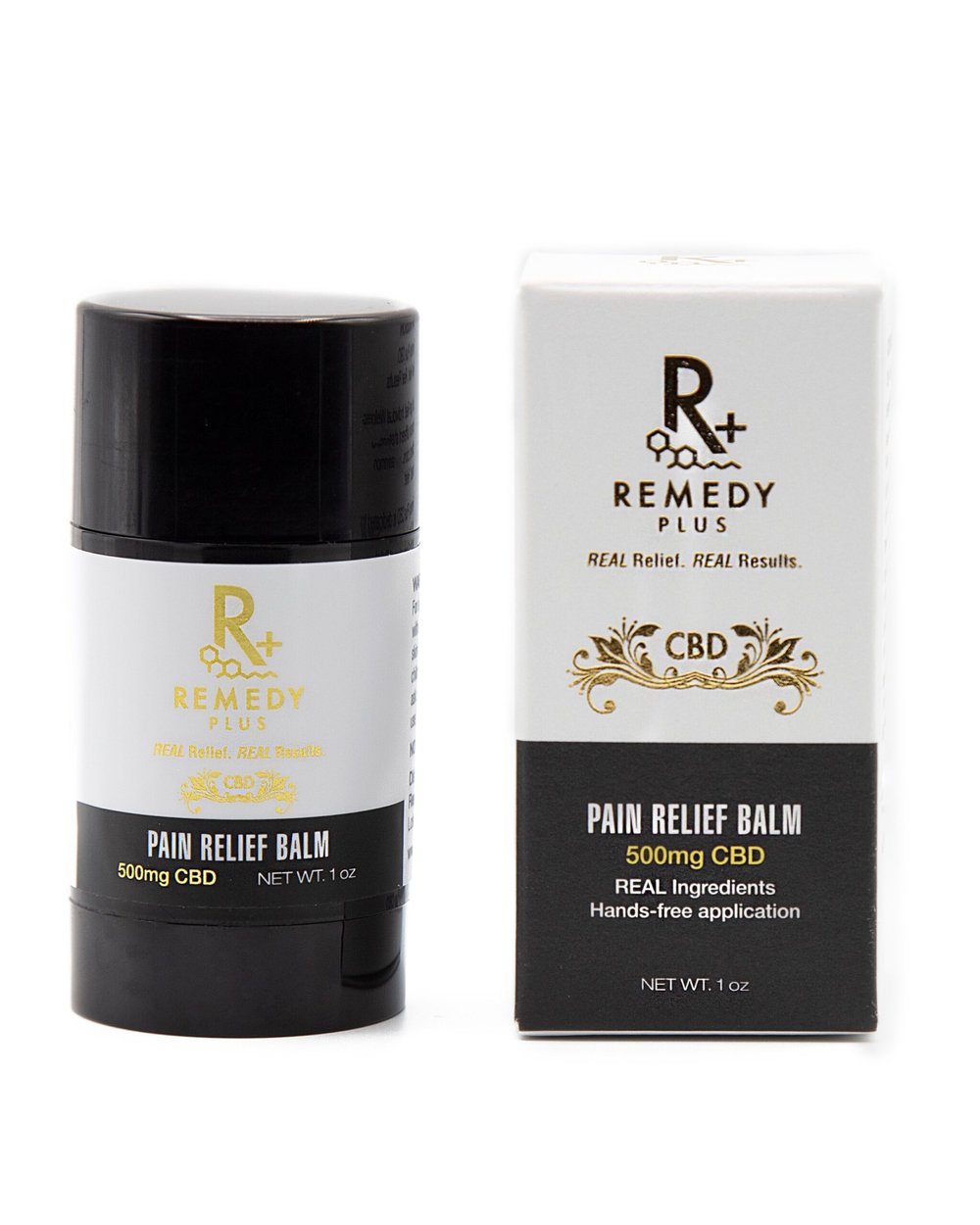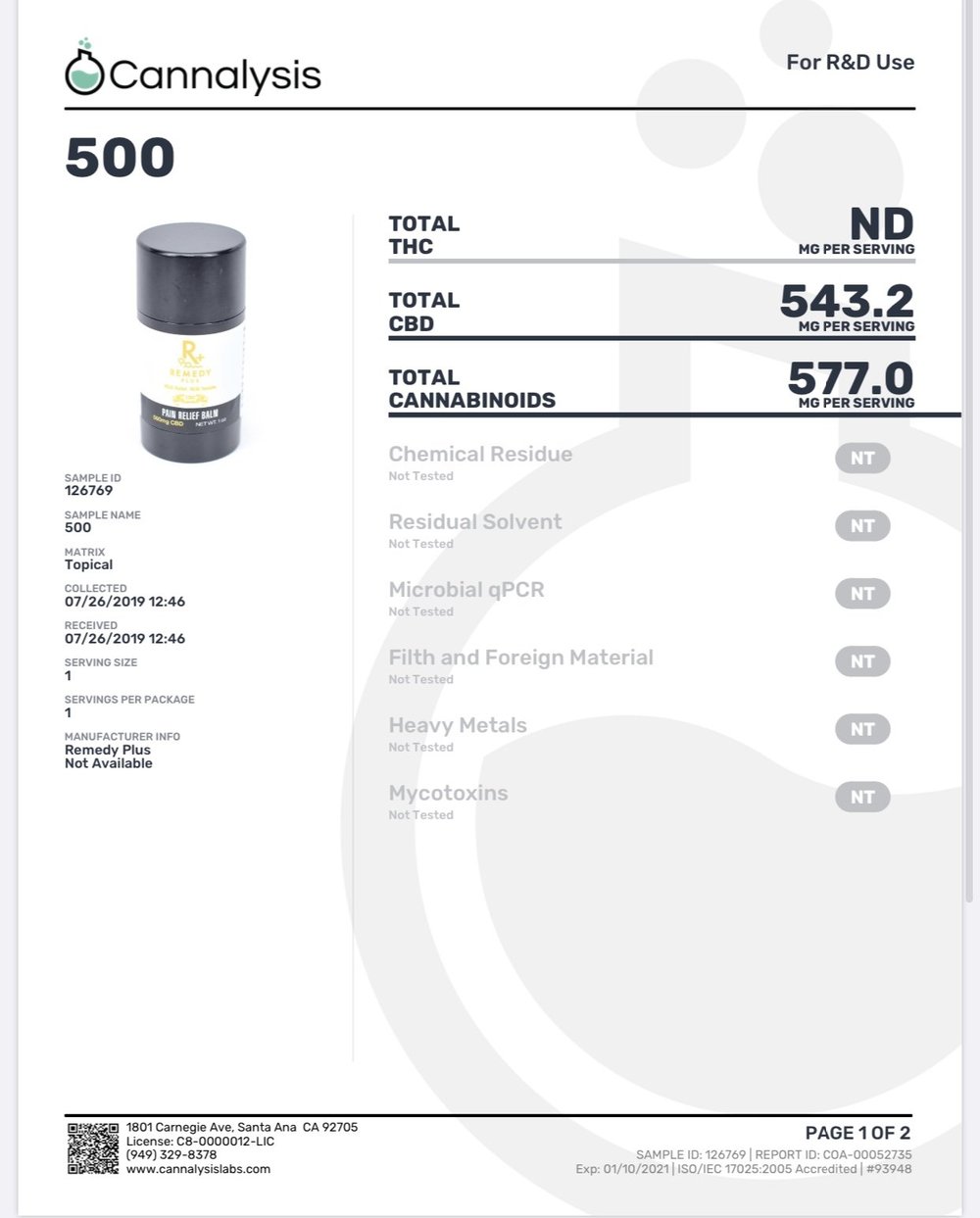 Hemp-derived CBD Pain Balm
1 oz (30 mL)
Formulated to provide relief from body pains and sores
Tea Tree Oil soothes and helps with inflammation
Cooling sensation from eucalyptus, peppermint and menthol
Made without fillers
No THC
Made in California, USA
Remedy Plus' Pain Relief Balm was designed with the multi-generational family in mind. Pain impacts 1 in 10 Americans, sometimes for months at a time! The natural healing power of CBD provides an alternative to over-the-counter pharmaceuticals that work cohesively with our body's receptors, for the entire family. Infused with eucalyptus, peppermint and tea tree essential oils, our Pain Relief Balm is easily applied onto areas seeking relief.
We know you want only the best for your family and loved ones – which is why our products are manufactured in a QA/QC, cGMP verified facility and lab tested by a third party.
Benefits
The Remedy Plus Pain Relief Balm is a stand -alone product, meaning that our balm and its ingredients are designed to offer real relief and contribute to individual vitality without CBD. Our American grown, hemp derived CBD isolate extract is the "Plus" in our products.
How to Use
Apply to area(s) seeking relief.
Allow to dry before contact with clothing
Reapply as needed
Please store product at room temperature
Lab Testing
Third-party independent Lab Testing for quality and purity